Medical Education & Training
Winter Clinics
For 30 years, Mayfield has hosted the annual, Winter Clinics for Spine and Cranial Surgery. Held in Snowmass, Colorado, this CME accredited event has brought together some of the foremost authorities in neurosurgery from 37 states and 5 countries. In partnership with Mayo Clinic, Cleveland Clinic, and Goodman Campbell this program continues to thrive and promote scholarly exchange and comradery. The meeting is funded through grants and sponsorships largely from medical device companies. For more information on the Winter Clinics for Spine and Cranial Surgery contact Christa McAlpin at cmcalpin@mayfieldclinic.com.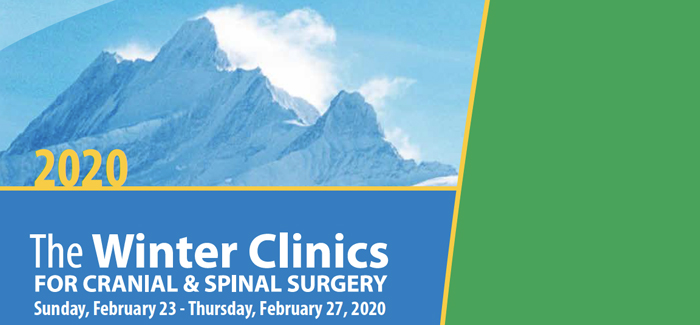 ---
Keller Lecture
Over the past 40 years, Jeffrey T. Keller, PhD has mentored scores of residents and fellows. His reach and influence span the globe. A consummate scholars and mentor to many, Dr. Keller maintains a distinguished legacy among graduates and his peers. In honor of Dr. Keller's commitment to resident education and academic collaboration, The Keller Lectureship Fund was established in 2011. The lectureship enhances resident and fellowship programs by supporting an invited lecturer of international stature in the field of skull base surgery and surgical anatomy. These lectures off an opportunity for medical students, residents, fellows, and faculty to learn firsthand from renowned neurosurgeons. In addition, the Foundation has supported a hands-on laboratory training program.
---
The Frank H. Mayfield Society™
The Frank H. Mayfield Society™, named in honor of Frank H. Mayfield, MD, was established in 1989 to promote continuing neurosurgical education of physicians, residents and fellows.