Emerging technologies will be on display at foundation gala
Imagine a technology that would incorporate images of a patient's spine, integrate outcomes data and use an artificial intelligence algorithm to predict the chances of a successful procedure.
You don't have to imagine – the technology will be live and on display at the Art & Science of Healing gala September 18. Held to support the Mayfield Education & Research Foundation, the "hippest science fair in town" will feature hands-on demonstrations of the newest techniques and technologies to help promote the premier neurosurgical care provided by Mayfield Brain & Spine.
One example of the featured technology is surgical microscopes in the Mayfield Surgical Innovation Center, which are used by physicians and researchers to perform surgical training and validate the latest surgical technologies. Another is the Medtronic technology, which uses artificial intelligence for predictive modeling, patient-specific implants and post-op analysis. The system produces a patient-specific rod, as long as 300 mm, that can help to stabilize a patient's spine.
"This technology is another tool we can use to serve our patients," said Mayfield neurosurgeon Dr. Zachary Tempel, who has joined Dr. William Tobler in using the system. "Joining the custom use of a patient's own imaging with the data and interpretive algorithm is a powerful combination that has the potential to improve patients' surgical outcomes."
Registrations are open for the event, to be held at the View at Mount Adams. The foundation provides educational and research to promote healthy communities and support the innovative clinical care of Mayfield surgeons and physicians.
"Our mission to advance the care of patients with brain and spine disorders through leading-edge education and research has never been more important," said Deb Livingston, development director of the Mayfield Foundation. "The Art & Science of Healing will showcase the innovation and research that continues to enhance neurosurgical care offered by Mayfield Brain & Spine."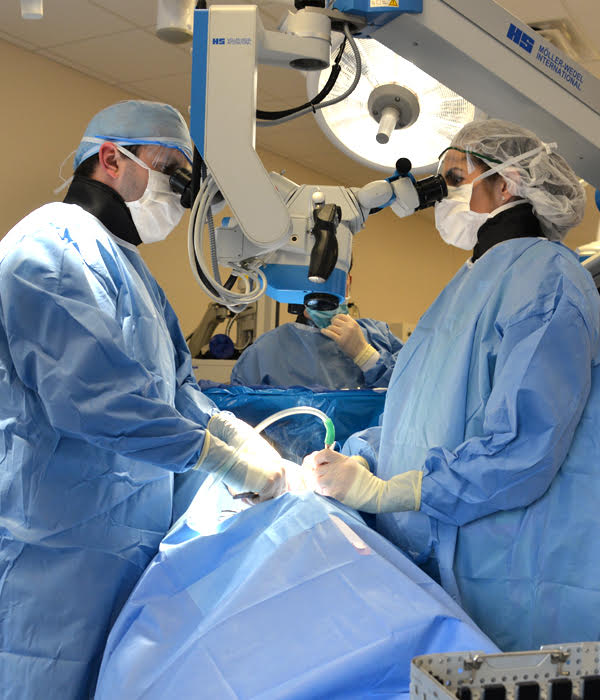 Contact:
Deborah Livingston
Development Director
Mayfield Education & Research Foundation
Phone: 513-569-5277
dlivingston@mayfieldfoundation.org
---
Cliff Peale, Senior Writer/Media Relations Specialist
cpeale@mayfieldclinic.com
Office: 513-569-5236
Mobile: 513-544-1190