International expert on philanthropy visits the Mayfield Education & Research Foundation
Gene Tempel, Ed.D, founding dean of the Lilly Family School of Philanthropy at Indiana University, recently presented the seminar "Philanthropy and Fundraising in Healthcare" to the Mayfield Education & Research Foundation board. Also in attendance were physicians and associates of Mayfield Brain & Spine.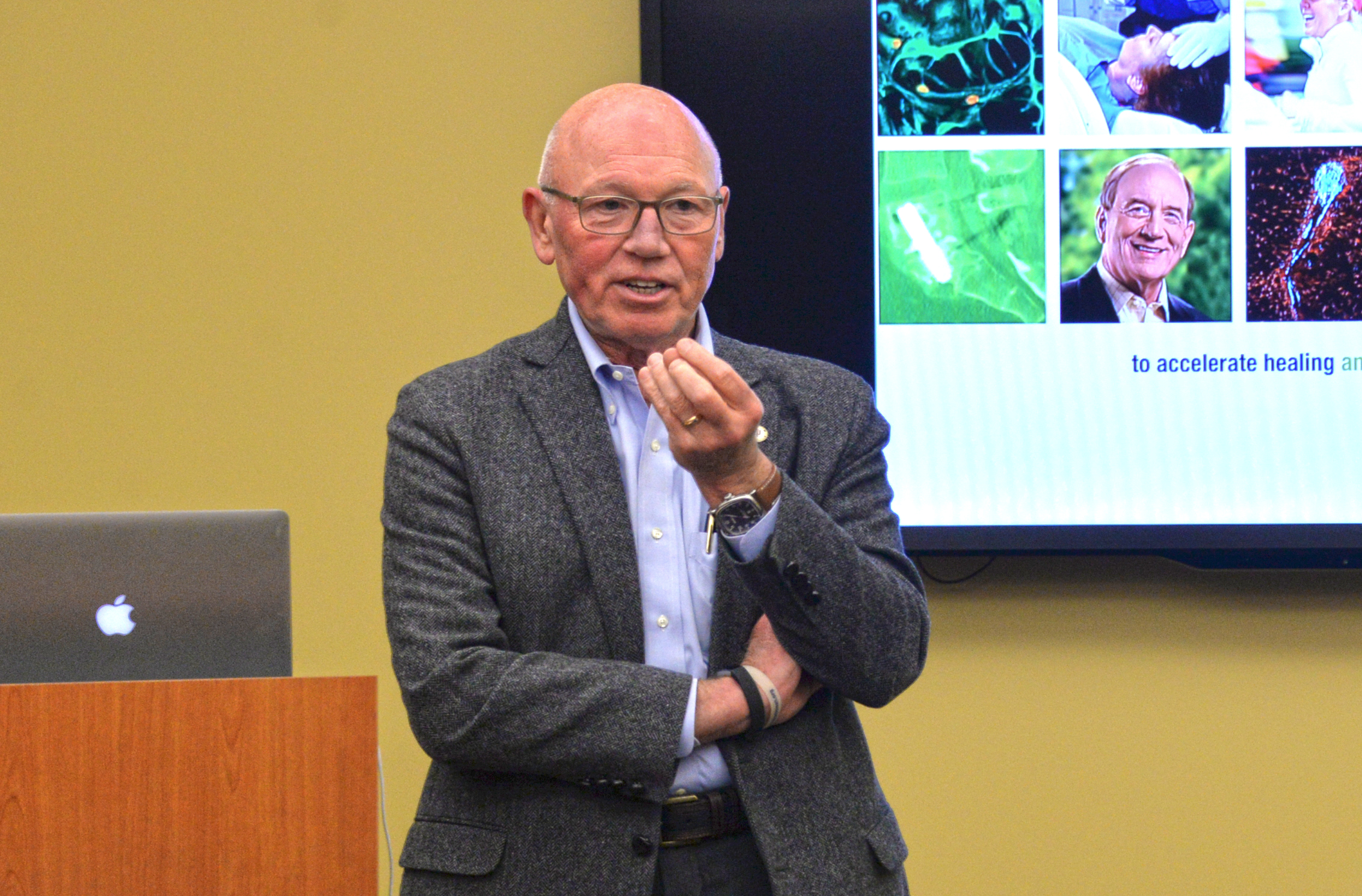 Dr. Tempel, the leading scholar of philanthropy and the nonprofit sector, is also a proud father of one of our Mayfield surgeons, Dr. Zach Tempel. It was a wonderful evening, with stimulating conversations about how the Mayfield Foundation can further advance knowledge in the neurosciences while continuing to serve the public good.
There were a number of lessons learned from Dr. Tempel's presentation. A key takeaway was scientific evidence that giving is good for the donor and that giving may help with healing.
We believe the Mayfield Foundation has the potential to make a significant impact on solving the brain's mysteries while working hand in hand with donors. We invite you to join us on this journey and get involved today.