Spark Grant in ALS sparks $2M award from NIH
The Mayfield Education & Research Foundation is pleased to announce that John MacLennan, PhD, has been awarded a $2 million, 5-year grant from the National Institutes of Health (NIH) for research in amyotrophic lateral sclerosis (ALS). The research award, a prestigious R01 grant, was awarded for Dr. MacLennan's research in gene therapy that targets muscle ciliary neurotrophic factor signaling.
Dr. MacLennan received the Mayfield Foundation's Starr Family Spark Grant in ALS Research, a $50,000 award, in 2017. Dr. MacLennan used those funds to gather preliminary data that helped him secure two additional, smaller grants and, ultimately, the major R01 grant.
An associate professor in the Department of Pharmacology and Systems Physiology at the University of Cincinnati College of Medicine, Dr. MacLennan has made discoveries that suggest that muscle ciliary neurotrophic factor receptor α (CNTFRα) naturally inhibits ALS. He postulates that increasing muscle CNTFRα could serve as a broadly effective ALS treatment without side effects.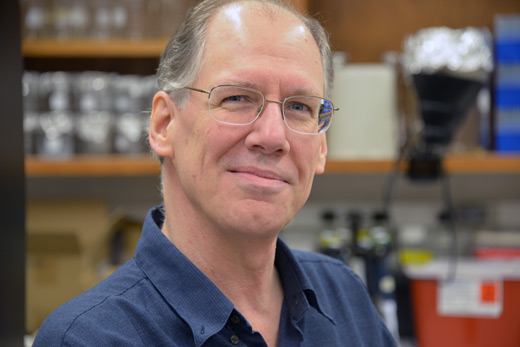 John MacLennan, PhD
His discoveries also suggest that the treatment could start late in the disease process, as is required in humans, given ALS's late diagnosis. Moreover, development of the treatment for clinical use will not depend on the very difficult identification of the many different potential causes of ALS.
Dr. MacLennan's R01 application scored in the 5th percentile at NIH, which funded all grants up to the 16th percentile. The grant will further Dr. MacLennan's goal of readying new treatments for clinical trials in patients with ALS.
Dr. MacLennan's research has a national scope, with collaborators at the University of North Carolina at Chapel Hill and the University of Kentucky. He is the third Mayfield Foundation awardee to parlay a pilot grant into a million-dollar federal award. The others are Jed Hartings, PhD, a neurotrauma researcher, and Atsuo Sasaki, PhD, who studies brain cancer.
Dr. MacLennan thanked the Mayfield Foundation for the critical help it provided "when it was needed most."
The Starr Family Spark Grant in ALS Research was established in 2014 in honor of William Starr, who succumbed to ALS in 2015.
For immediate release:
October 8, 2019
Contact:
Deborah Livingston
Development Director
Mayfield Education & Research Foundation