Mayfield Education & Research Foundation announces a new partnership with Cincinnati nonprofit to support stroke research and care
CINCINNATI -- The Mayfield Education & Research Foundation is proud to begin a partnership with the Comeback Connection 5K Fun Run and support stroke research and recovery.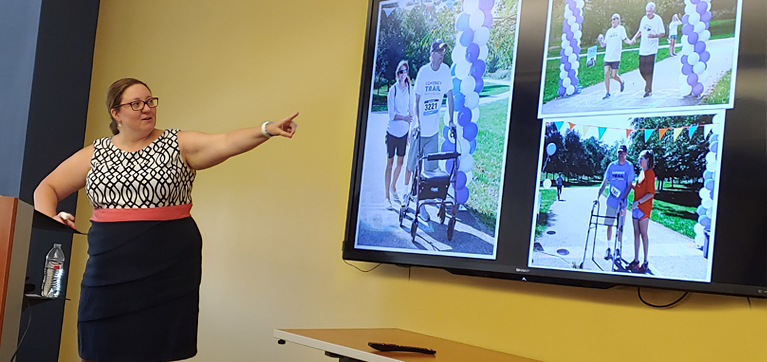 The first Comeback Connection 5K welcomed 50 participants and has doubled each year. With three successful years of event growth on the books, the Comeback Connection board voted to create the Fund for Comeback Care. Half of the Comeback Connection event proceeds will go into this fund. The Mayfield Education & Research Foundation is honored to receive these donations and house the new Fund for Comeback Care.
The Comeback Connection race began in 2016 by a grateful Mayfield patient, Andrea Canterbury. After suffering from a stroke, Andrea was unable to return to her job and felt isolated and alone. She made the decision to do something positive and train for a local 5K race with her teenage son.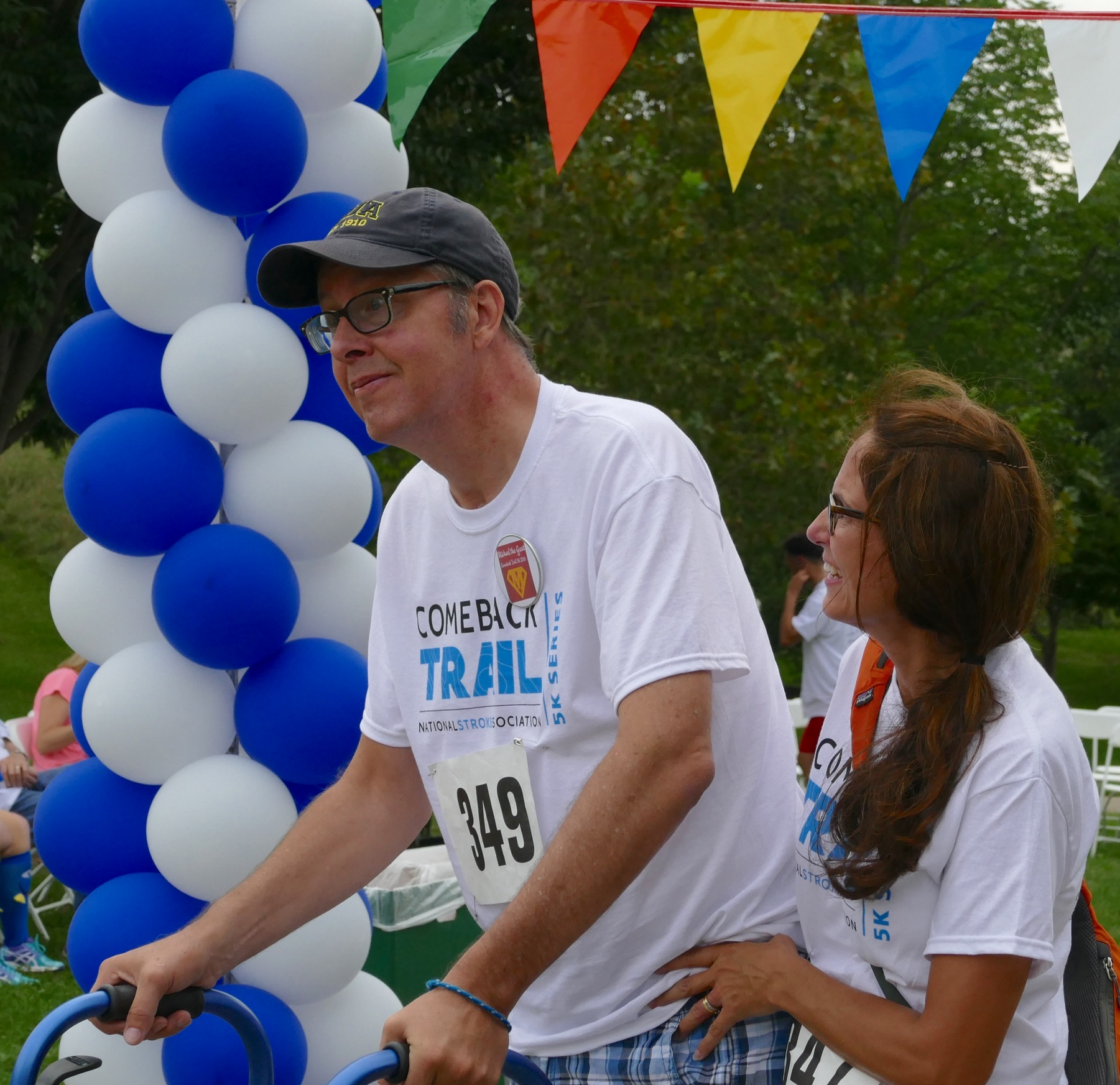 They trained through the Couch to 5K app and successfully completed the race together. Her experience inspired her to share her journey with other stroke survivors and celebrate life's milestones both large and small. The Comeback Connection was born. It received 501(c)3 status in 2019.
The Fund for Comeback Care will support research examining early interventions for stroke patients. The other half of the money raised from the Comeback Connection will provide funding for emergency relief grants for disabled stroke survivors. The grants will help pay for services like house cleaning, Uber rides, and meal deliveries.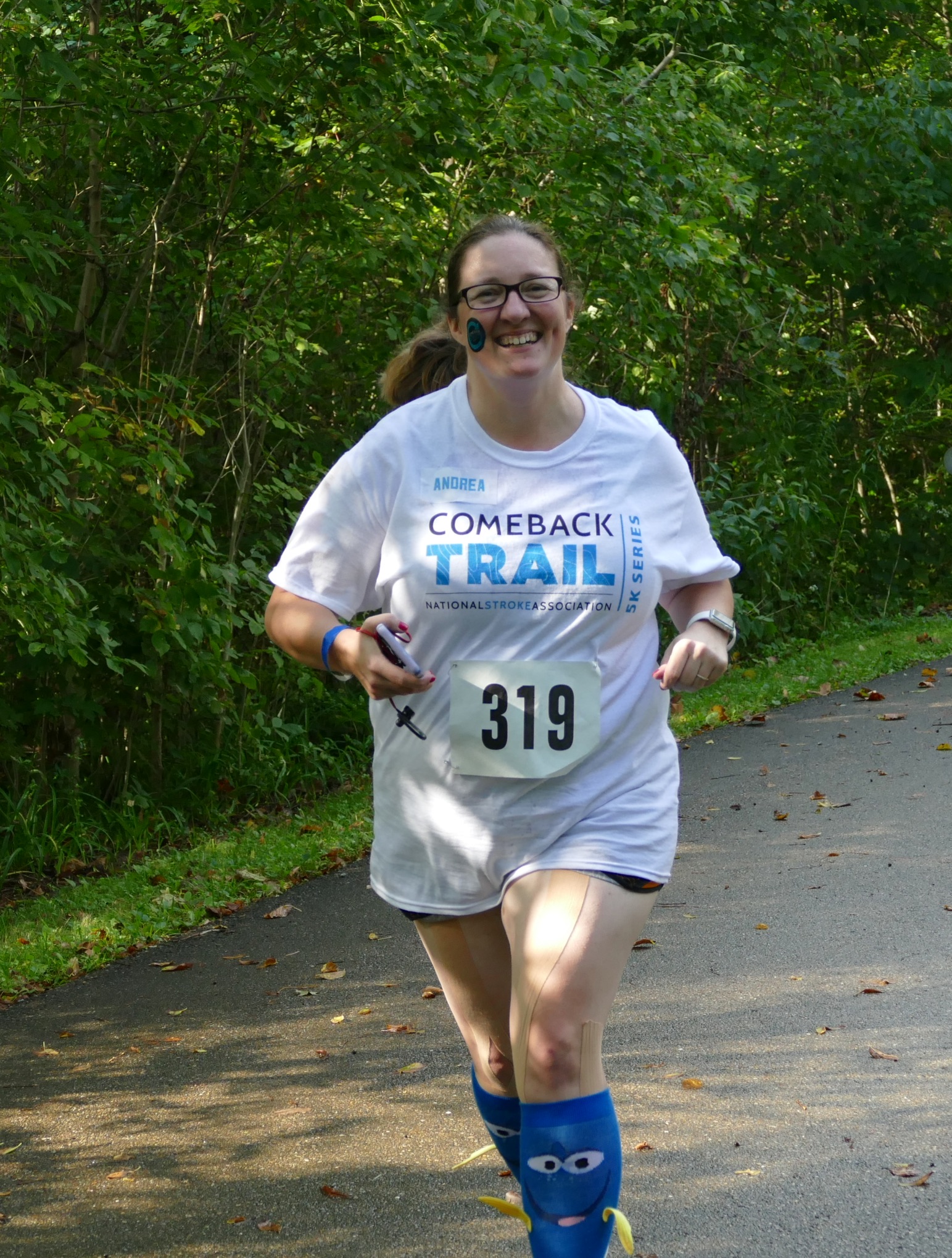 Andrea recently shared her emotional and inspiring story with Mayfield Foundation board members. There was not a dry eye in the house as she described her own experience of training for a race and the numerous stories from other patients that participate. She noted that race participants come from as far as Cleveland as they appreciate that the race is customized to those with disabilities.
We invite you and your loved ones to participate in the Comeback Connection 5K. The race will take place at 10 a.m. Saturday, September 14, at Glenwood Gardens in Cincinnati.
For more information about the Comeback Connection and to register, please visit the event webpage.
The Mayfield Foundation is grateful for the Comeback Connection and Andrea's leadership. We are privileged to have her support and look forward to watching her race grow.
Happy trails!
For immediate release:
July 25, 2019
---
For more information contact:
Deborah Livingston
Development Director
Mayfield Education & Research Foundation
(513) 569-5277
dlivingston@mayfieldfoundation.org