Tim and Tricia Rohling Family Spark Grant in Spine Health
Navigating the treatment and recovery process of spine surgery can be daunting. Living with a chronic condition that requires continual follow-up appointments and therapy on top of surgery can take its toll on even the strongest wills. Fortunately for Mayfield patient Tim Rohling, his treatment and recovery process was led by a skilled team of Mayfield professionals and Tim's strong will.
Tim suffers from a congenital spinal disorder requiring him to have two spine surgeries and many hours of physical therapy. Tim began his Mayfield patient experience with a two-level laminectomy with Bill Tobler, MD. Years later, Tim underwent two additional surgeries with Bob Bohinski, MD, PhD. Because of his condition, Tim must continually work with physical therapy to stay in shape and out of pain. Tim's neurosurgical care and participation in physical therapy have helped to keep him active with work, family and swimming.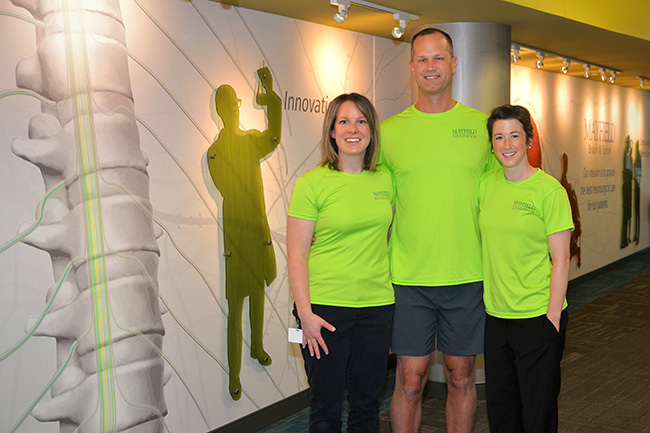 Twice a week, Tim works with Jenna Till, DPT, and Rachel Bandura, PTA, at Mayfield Physical Therapy. "The professionalism, friendliness, and care I received from my wonderful doctors and physical therapists has been five star," Tim says. "Because of the excellent care that I receive, I am better able to manage my pain and hope for a future for others to live a pain free life."
Tim understands there are many people facing chronic conditions like his. He wanted to find a way to help while recognizing the medical professionals who have helped him along the way. He also wanted to acknowledge the important role his wife and three children have had in the recovery process, Tim added, "when a person suffers from a chronic condition their family and support network also suffers."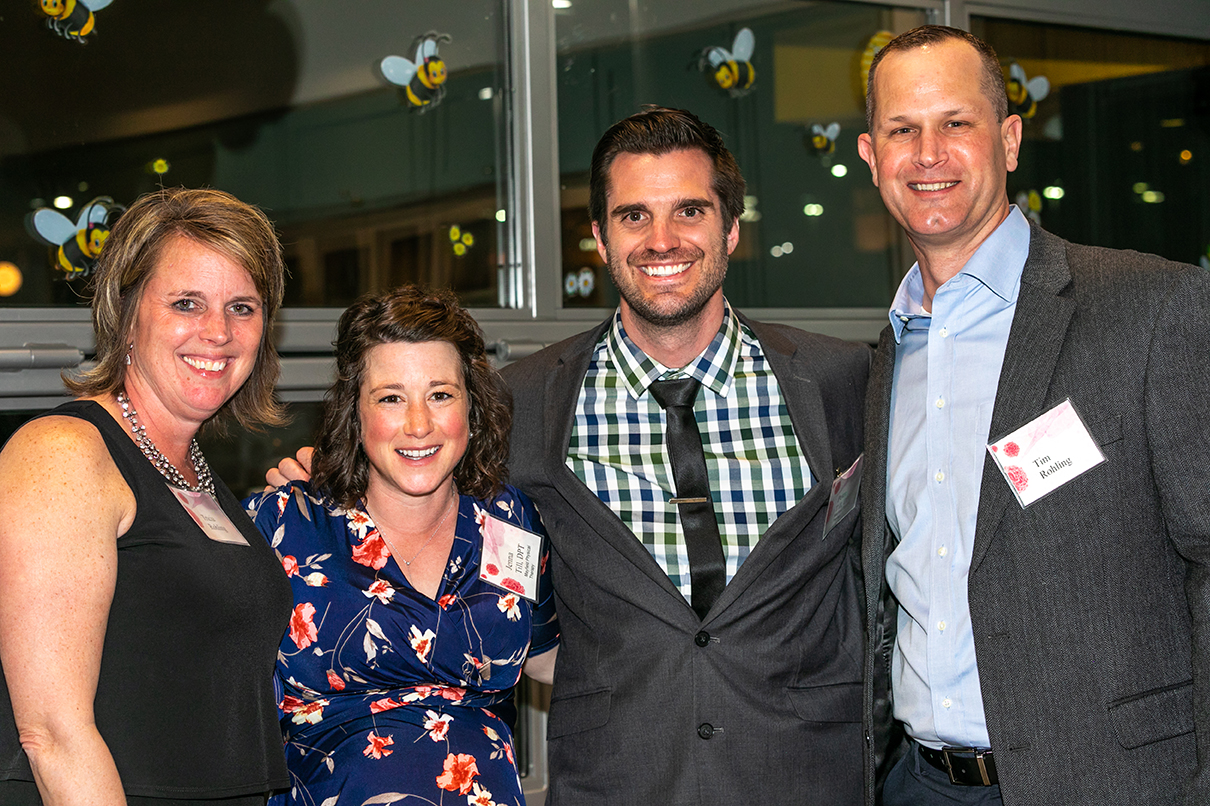 To create hope for others, promote awareness and raise funding for research, Tim established the Tim and Tricia Rohling Family Spark Grant in Spine Health through the Mayfield Education & Research Foundation. The grant will receive a portion of profits from Tim's business ROHLING, Sales Management Coaching.
The Tim and Tricia Rohling Family Spark Grant in Spine Health will provide seed funding to a researcher looking to improve the treatment of spinal disorders.
"I want other people to have an easier road than I did," Tim says. "There can be a sense of loneliness and isolation that comes with a difficult chronic condition. I want to help an expert learn more about spinal disorders and find a way to make real improvements."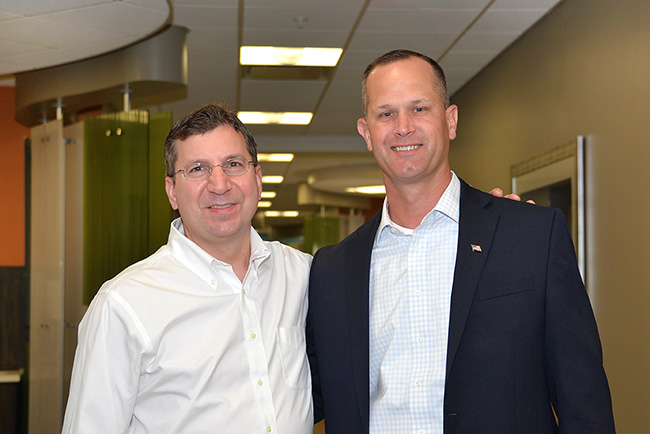 When learning about Tim's intentions, the Mayfield team was particularly touched. "We are honored to have Tim's kind recognition," says Dr. Bohinski, "Thank you, Tim, for such a thoughtful and meaningful gesture. It will help many people."
The physical therapy team agrees with Dr. Bohinski. "Watching a patient successfully improve with such a positive attitude is one of the great privileges of my job," says Ms. Till.
"To have a patient thank Mayfield PT for the work we love to do is beyond rewarding," adds Ms. Bandura. "Thank you Tim for your generous support."
To donate to the Tim and Tricia Rohling Family Spark Grant in Spine Health through the Mayfield Education & Research Foundation, click here.
As grateful patients and donors seek to find cures for disorders and diseases of the spine & brain, the Mayfield Foundation's Spark Grant program was established to create a bonfire of success. The initiative provides seed funding to a neuroscience researcher who seeks preliminary data for a promising research project. If the data support the researcher's hypothesis, he or she can pursue additional funds from a larger granting agency and make a meaningful discovery.
To learn more about how you can establish a Spark Grant within the Mayfield Foundation, contact Deborah Livingston a dlivingston@mayfieldfoundation.org.
For immediate release:
June 20, 2018
---
For more information contact:
Deborah Livingston
Development Director
Mayfield Education & Research Foundation
(513) 569-5277
dlivingston@mayfieldfoundation.org