Mayfield Foundation Names Three New Trustees
The Mayfield Education & Research Foundation is proud to announce the addition of three new members to the board of trustees: George Mandybur, MD, Valerie Newell, and Ronald Warnick, MD.
"We are thrilled to be bringing the knowledge and experience of Dr. Mandybur, Ms. Newell, and Dr. Warnick to our board," said William Tobler, MD, Chairman of the Mayfield Education & Research Foundation. "Each of these dynamic individuals brings unique perspectives on neuroscience, finance, nonprofit leadership, and scientific research and funding. We are honored to have them join us as we continue to grow our impact throughout the region."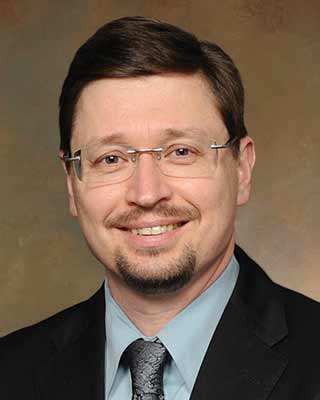 About the members:
George Mandybur, MD
George Mandybur, MD, is a board-certified neurosurgeon with Mayfield Brain & Spine. His subspecialty involves the treatment of functional disorders, including Parkinson's disease, essential tremor, dystonia, and epilepsy. He also provides surgical treatments for people with chronic pain. Over a period of 20 years, Dr. Mandybur has performed more than 1,000 surgeries for movement disorders (deep brain stimulation and pallidotomy).
Dr. Mandybur earned his medical degree at the University of Cincinnati and performed his neurosurgery residency at Loma Linda University in California. He completed special training in movement disorders and surgical pain management at Loma Linda and the University of Mississippi Medical Center.
Dr. Mandybur enjoys literature, classical music, and athletics. He serves on the board of Cincinnati Opera and is known to play a highly competitive game of tennis in his spare time.
Valerie Newell, CPA
Valerie Newell, CPA, is the Chairman of Mariner Wealth Advisors-Cincinnati, where she serves as a Managing Director and Senior Portfolio Manager. Mariner Cincinnati, formerly called RiverPoint Capital Management, is an SEC-registered investment advisor managing investment assets of $3 billion for high-net-worth individuals and institutions and was ranked the No. 1 financial advisor in Ohio by Barron's for the last three years. Ms. Newell's particular specialty is investment asset management and financial planning. She works primarily with executives, entrepreneurs, and multi-generational families.
Ms. Newell is an Emeritus Trustee of the Cincinnati Art Museum, where she was the first woman in the Museum's 124-year history to be elected President and Chairman of the Board of Trustees. She is also an Emeritus Trustee and past Chair of the Museum Center at Union Terminal. She currently serves as a Trustee of the Summit Country Day Foundation and the Junior League of Cincinnati Endowment. She recently completed a 24-year term as a Trustee and Chair of the Investment Committee of the University of Cincinnati Foundation. Ms. Newell's focus and expertise in her community work is governance, investment policy and financial oversight.
She received a bachelor of business administration degree, magna cum laude, from Bowling Green State University.
Ronald Warnick, MD
Ronald E. Warnick, MD, is a neurosurgeon and brain tumor specialist with Mayfield Brain & Spine and Co-Director of the Gamma Knife Center at The Jewish Hospital – Mercy Health. He served as Mayfield's Chairman from 2004 through 2012.
Dr. Warnick reached a career milestone in 2017 when he performed his 3,000th stereotactic radiosurgery procedure. His career has encompassed the entire spectrum of surgery and focused radiation techniques for brain tumors and other lesions.
Dr. Warnick earned his medical degree with honors from the University of Rochester, in Rochester, New York, and was initiated into the Alpha Omega Alpha medical honor society. He completed his neurosurgery residency at New York University and a neuro-oncology fellowship at the University of California, San Francisco.
He served as Chairman of the American Association of Neurological Surgeons/Congress of Neurological Surgeons Section on Tumors from 2005 to 2007 and remains on the Advisory Board. He serves on the editorial board of the Journal of Neuro-Oncology and is a frequent reviewer for the Journal of Neurosurgery.
Dr. Warnick was part of the Leadership Cincinnati team that created Project Heart ReStart, which has provided 210 automatic external defibrillators (AEDs) to non-profit organizations in Greater Cincinnati and has trained more than 4,200 people in CPR. Dr. Warnick is an avid supporter of CASA (Court-Appointed Special Advocate) for Clermont Kids. In 2008 he established the community outreach program at Mayfield Brain & Spine.
The Mayfield Foundation, with $4 million in invested funds, has distributed more than $900,000 in research awards to neuroscientists during the last five years. The foundation has also invested more than $500,000 to establish the Mayfield Surgical Innovation Center, which provides advanced training in new technologies to neurosurgeons from around the United States. And it provides operating support to the Crosstown Concussion Crew, a collaboration involving TriHealth, students from the University of Cincinnati and Xavier University, and medical residents from Bethesda Family Practice. The crew educates local youth about concussion and neurotrauma prevention.